1 tag
1 tag
3 tags
One Month In
Since it is the end of January, I thought I would look back at my resolutions to see how I am doing. 1. Yoga at least once a week. Check. I have been going to Bikram classes thanks to a Groupon. I really like Bikram, just not at full-price. I will need to go back to regular classes in March when my Groupon is up. 2. Weight training at least twice a week. Check. I am back into my Tuesday/Thursday...
2 tags
Racing 2013
I have figured out my tentative race schedule for this year. I am not going to be as ambitious as last year. I am keeping it simple. 13 races in 2013. No more. No less. I plan on running one race per month and then double up in December to end the year with one of my favorite races. Unlike last year, I will not be traveling a lot; most of the races will be run in Baltimore. And, I will not be...
3 tags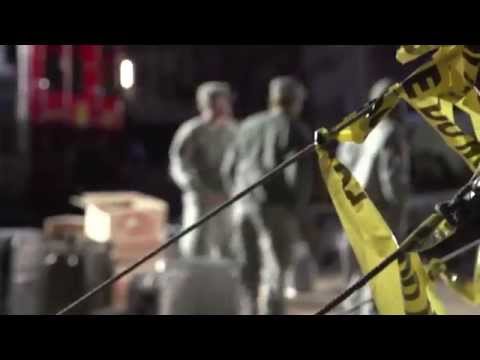 2 tags
2013 - A Few Things to Focus On
Or resolutions if you will. 1. Practice yoga at least once a week. I would like to take it twice a week, but I am being realistic here. Hopefully, if I take it more often I will get better and then actually want to go. Right now I am just doing it because I feel like I should. 2. Weight training at least twice a week. I was so good at this a few years ago, but have fallen out of the habit. With...
1 tag
2012 - Running Rewind
2012 was the year of no more marathons, but I still managed to log many miles and run a bunch of races.  Miles run: 1461.3 Hours run: 207:25:25 Average pace: 8:31 Highest monthly mileage: December - 162  Highest weekly mileage: September 24th - 43  Longest running streak: 41 days for 217 miles I ran in 13 states and the District of Columbia: Michigan, Virginia, Maryland, Illinois,...
2 tags
Twelve Months - Twelve Half Marathons
After retiring from full marathons in 2011, I needed a goal for 2012 that would motivate me to keep running, but not so much that I got injured. I can't really remember when the idea of 12 in 12 came to me, but I know that I had signed up for most them before the end of 2011 and I made it public so I would stick with it. I am happy to report that I completed all 12 injury free. I raced...
2 tags
Half Marathon Challenge 2012 - Fini!
Finally, my last half marathon of 2012 is complete! I drove to Rehoboth Beach last Friday afternoon to meet the bestie. This was my final half marathon of the year, so of course she would be there. This was actually the 4th half that she was going to join me for during my year-long challenge. What a pal! Of course we had to have a few beverages and catch up. We went to The Summer House and...
3 tags
Practice What You Preach
My first experience working with the homeless population came in the late 80's in Philadelphia. I volunteered through the Campus Ministry to hit the streets on Sunday nights to hand out food and shelter information. It was a little scary on the dark streets in center city, but we worked in teams and the grateful men and women I served week after week made it well worth it. One important...
2 tags
December in Baltimore
I love Christmas time. I love the lights. I love the trees. I love the decorations. I love the parties. I love that people seem to have good cheer. It truly is the most wonderful time of the year. I also love how many events Baltimore has to ring in the season. Since moving here seven years ago, I have enjoyed so many of the festivities that the city has and I look forward to these events...
3 tags
Half Marathon Challenge 2012 - Are We There Yet?
From starting thirsty to finishing nauseous, half marathon #11 was indeed a challenge. Usually I am so busy in my head during races, but this time the physical torment outweighed the mental. OK - it wasn't THAT bad. It was a chilly day out on the NCR trail, but the conditions weren't horrible except for a few times that we had to run into some gusty wind. I was thirsty at the...
3 tags
Battle of the Italian Cookies
Last night my friend wanted to go to Vaccaro's in Little Italy for their all you can eat dessert and coffee special. While the idea of "all you can eat" anything disgusts me, she gets a pass because she is pregnant. I opted not to enjoy the special, but to have an order of five assorted Italian cookies. I am a sucker for Italian cookies! While the Italian Wedding Cookie was...
3 tags
"Malala is the same age as another writer, a diarist, who inspired many around..."
– Former first lady Laura Bush in The Washington Post. Read more. (via washingtonpoststyle) BE OUTRAGED, PEOPLE!
3 tags
Half Marathon Challenge 2012 - Ten down and two to...
With only one free weekend in October, due to Michigan games and a wedding, finding a half to run this month was a little challenging. I had almost settled on the Woodrow Wilson Bridge Half, but then found out that Staten Island had a half the same day. Since Chris wanted to go to a few concerts in New York City the same weekend, Staten Island won.  There isn't much to say about this race...
3 tags
Half Marathon Challenge 2012 - #9 Was Fine.
After traveling and paying large entry fees for most of my previous half marathons this year, I was happy to have the option of running a low-key, low-cost, local race for my September half. The Baltimore Road Runners Club held the NCR Half Marathon yesterday and for $2.00, yes $2.00, I was able to complete my ninth half marathon of the year just North of the city. I would guess that...
5 tags
Hello Weekend!!!
I am super excited to do all things Baltimore this weekend! Friday O's Baseball Game at Camden Yards Saturday Breakfast with some running friends in Fells Point Fells Point Farmers Market Baltimore Book Festival Dinner in Little Italy Sunday BRRC Half Marathon on the NCR Trail Going to a local bar that supports the J-E-T-S! (OK, not everything Baltimore, but it's in...
3 tags
"I don't want to run from zombies, under barbed wire, or over fire. I just..."
2 tags
Ouzo Bay in Harbor East
We stopped in Monday night for a quick bite to eat at the newly opened Ouzo Bay. The place is beautiful. It is so different looking than most places in Baltimore. I really liked the openness of it and the colors. It will probably be very crowded once people start going, but they have a lot of seating options. A lounge, the bar, the dining room, a special events room and a ton of outdoor seating. ...
3 tags
4 tags
2 tags
2 tags
Half Marathon Challenge 2012 - #8 Was Great!
The Madison Mini, in Madison, WI, was this past Saturday and I had a great time. From beginning to end, this ranks up there as one of the best courses that I have run this year. Chris and I flew into Madison Friday afternoon and hit the expo with our friends, Anne and Kirk, who live in Wisconsin. We toured the campus and enjoyed some local brews outside on Lake Mendota. After a hamburger for...
2 tags
3 tags
Sneaks Come Out At Night - 15K
This past Saturday evening, I ran the Sneaks Come Out At Night 15K in Druid Hill Park. Known for its rolling hills, Druid Hill Park has several races throughout the year that are always challenging. I expected The Sneaks to be no different, and I was right. Due to construction in the park, the race was three 5K loops. I thought that sounded just dreadful and I was told in advance that people...
2 tags
FRIDAY....So Far
Ran by a crime scene this morning. Turns out there was a double shooting there a couple of hours before my run. Someone bumped their umbrella into mine on my walk to work. The umbrella tube ended up smacking me right in the forehead. Stepped in a huge puddle on my way in. My shoes are still soaked. Hardly anyone is in the office. Which is the norm of Fridays during the Summer it seems. Not...
2 tags
No Going Back?
After Boston last year, I officially retired from the marathon distance. My injury-plagued body was telling me to stop. A lot of people did not believe me. I don't really blame them. I had a six year hiatus between Dublin in 2002 and New York in 2008 so I could see why they might doubt me.   After qualifying for Boston in New York, pretty unexpectedly, the marathon bug returned. I ran three...
3 tags
Busy Weekend Ahead
Friday Olympic Opening Ceremony - Yes, I have a viewing party to go to  Saturday 10 mile run - Very early to beat the heat Back on Feet's Annual Wipe Out - Think adult field day Lunch - With Chris, the bestie and her husband Watch Olympics while cocktailing Dinner with the above and two more friends in from out of town Sunday Possible birthday brunch - depending on when...
2 tags
3 tags
2012 Half Marathon Challenge - Windy City Edition!...
After eating and drinking and walking way too much, both Friday and Saturday in Chicago, it was time to run my half marathon for July. The Chicago Rock 'n' Roll Half Marathon fell on the weekend that I was traveling to Chicago to celebrate my friend Pam's 40th birthday with a large group of friends. Since most of these friend's are runners, I asked if anyone would be...
2 tags
Call of The Wild - Bmore Style
In the past month, I have been seeing more and more wildlife in the city. Not just the run of the mill rats that grace the early morning streets while I run, but animals that I would not expect to see in the city. Red Fox - While I am pretty sure I spotted one around the Christmas holidays in Roland Park, I am positive that I saw one three weeks ago while running on San Martin Drive by the...
3 tags
Drop and Give Me 20....Or 75
Since my gym is undergoing its yearly maintenance, I decided to sign up for the outdoor boot camp they are offering the four days it is closed. Yesterday, I was the only person to show up for the 6am class because it was, gasp, raining! So much for hardcore boot camp. Luckily, there was an evening class so I told the instructor, who was hiding under his umbrella, that I would go for a run instead...
2 tags
3 tags
The Heat Has Me Changing Plans
What I would do tonight if it wasn't so freaking hot: Attend Little Italy Open Air Movie Festival to watch Moonstruck and drink wine. What I will do tonight instead: Sit on my couch in the air conditioning, rent a movie on demand, and drink wine. What I would do tomorrow night if it wasn't so freaking hot: Attend Jazz in the Sculpture Garden at the BMA. What I will do tomorrow...
2 tags
2 tags
2012 Half Marathon Challenge - Half Way There!
Saturday, I completed my June half marathon at the Virginia Wine Country Half Marathon. It was the second year for the event and the second year that I ran it. Aside from all of the nickel and diming this event does, even after the $110 entrance fee, I was willing to give them a second chance. I loved the course and the after party last year so I also gave the logistical issues a pass thinking...
3 tags
What I Discovered On My Run Around The Harbor...
Wit & Wisdom finally added outdoor seating The dragon(?) head is about to be placed on the new Ripley's Believe It or Not Ben & Jerry's in the harbor is being replaced Someone has a boot camp class that looks pretty fun Phillips finally added outdoor seating
3 tags
I spent the entire weekend in Baltimore!
It's a miracle! I feel like I have been out of town every weekend lately so it was great to spend the entire weekend in Charm City. And, what a beautiful weekend it was. The weather could not have been better.  Friday night - After work Chris and I walked over to Fells Point to try to find a place to eat outside. Since everyone else had the same brilliant idea, we ended up waiting for about...
3 tags
Half Marathon Challenge 2012 - #5 Complete
Yesterday, I was in New Jersey to run my May Half Marathon. The Long Branch Half Marathon starts at Monmouth Park Racetrack and runs through small, beach-area towns, including Oceanport and Monmouth Beach, before reaching Long Branch, where you finish along the boardwalk and ocean. It's a flat course with lots of pretty neighborhood scenery. Being from this area of New Jersey, and spending...
1 tag
Friday Afternoon
I spent my afternoon: Catching up on the funniest tumblr there is Watching the drunk Tan Mom clip over and over Tracking Thunderstorms I should have just left hours ago.
3 tags
Half Marathon Challenge 2012 - #4 Complete
Four down and eight to go! My half marathon for April was the Iron Girl Half Marathon. Close to home and featuring Joan Benoit Samuelson  as the spokesperson, signing up for this half was a no brainer. I saw Joanie on the local news last year promoting the event and I signed up that week. It was a little pricey, but it benefited a cancer center at JHU, so I could justify the cost. And, no travel...
1 tag
WHEN I WANT TO BUY A BOTTLE OF WINE PAST 10PM
whenindc: …but when I remember the mini-mart down the street has more "flexible" hours
3 tags
Sole of the City 10K
I was happy when Charm City Run announced they would be opening a store downtown this year. I love the store and the staff, but not the drive to Timonium. Then they announced that they would be holding a 10K downtown this Spring. Two things that our running community does not have a lot of - 10K's and races downtown. I signed up immediately. And, I am glad that I did. I have not enjoyed a...